Five stolen cars found behind abandoned trailer on Grantham School Road
By Ethan Smith
Published in News on October 9, 2017 3:59 PM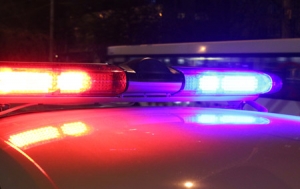 Deputies recovered five stolen cars Thursday after someone called them about the vehicles being parked behind an abandoned single-wide trailer on Grantham School Road.
Deputies were called to 2354 Grantham School Road by the landowner about five cars being parked at their property that they did not recognize, Capt. Shawn Harris said.
Deputies were dispatched to the location and began investigating and discovered the cars were reported as stolen.
The report said the cars were stolen from local automotive businesses.
Harris said all the stolen vehicles were able to be returned to their rightful owners.
All the vehicles were locked and missing their keys when they were recovered.
Harris said nobody had been arrested for the thefts at this time and the case is under investigation.