Masked gunman robs Friendly Mart in Mount Olive
By Melinda Harrell
Published in News on June 29, 2017 2:47 PM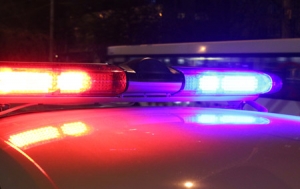 An armed robber held a cashier at gunpoint and left with more than $600 in cash at the Friendly Mart on North Breazeale Avenue in Mount Olive Monday night.
According to a report, at around 11 p.m., a man -- described by the clerk as a black man, around 5 feet 5 inches tall, wearing a black hoodie, dark pants and a mask -- entered the store.
"He had on a mask, and that is when she saw the handgun as well," Police Chief Tommy Brown said.
"He walked her around the register with the gun to her back."
Brown said the clerk told police the gunman demanded that she open the register and once she did, he grabbed the money and then told her to put it in a brown, plastic bag.
He then demanded that she open the safe, all the while with the handgun pointed at her, Brown said.
She opened the safe and the robber grabbed more money. He then demanded she open the top of the safe, but she told him that she couldn't, Brown said.
It was then that the robber fled the store and the police were called.
When police arrived, before they were able to speak with the cashier, a witness on the scene told them he saw the suspect flee on foot, according to the report.
The report said the witness told police the robber ran behind the laundromat near Talton Avenue.
The responding officer then pursued the suspect in the direction the witness explained, according to the report, but he never caught sight of the gunman.
The foot search ended with no arrest, but the police department's K-9 unit was called in to track, and Wayne County Sheriff's Office was also called for assistance.
Again, the search turned up with no suspect.
The Mount Olive police have acquired the video surveillance footage from the Friendly Mart and are continuing to investigate the incident.