Police seek information in armed robbery incident
By News-Argus Staff
Published in News on June 29, 2017 2:07 PM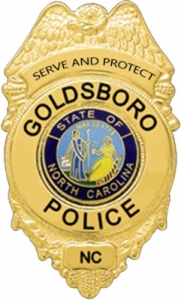 The Goldsboro police are seeking information in an armed robbery incident on the 500 block of Park Avenue on June 23.
At around 8 p.m. June 23, the victim of the robbery was riding his bike east along Park Avenue when a black SUV pulled up beside him, according to the press release.
The victim told police the SUV was driven by a white male with long hair wearing a black shirt.
According to the release, the vehicle stopped beside the victim and a Hispanic man wearing a white tank top and black and red shorts got out of the SUV brandishing a knife and demanded that the victim give him anything he had on him.
The victim gave the suspect a gold watch and the perpetrators drove off, according to the release.
Anyone with information about this crime, or any other crime in Wayne County is asked to call Crime Stoppers at 919-735-2255 or text 919-735-2255 or submit a TIP at tipsubmit.com. Callers will remain anonymous and if your information leads to a felony arrest you will be given a cash reward for the information. Crime Stoppers gives cash rewards of up to $1,000 for information leading to felony arrests. Crime Stoppers is a Non-Profit 501(c)(3) organization, funded solely by private donations. To make a donation, contact the Goldsboro-Wayne Crime Stoppers Director Stephanie Brown at 919-734-8177.
Other Local News