QUINTON DURHAM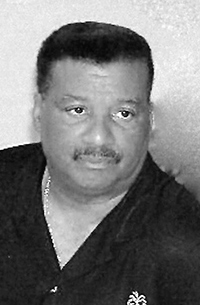 Died Sept. 6, 2018
Quinton "Pookie" Durham, 69, departed his earthly home Thursday, Sept. 6, 2018.
He will be laid to rest Saturday, Sept. 15, at noon at Bear Creek Missionary Baptist Association Inc., 1800 S. Slocumb St., Goldsboro. Internment will follow in Durham Family Cemetery, Thunder Swamp Road, Mount Olive.
Visitation will be an hour prior to the funeral service.
(Pd)
Published in Obituaries on September 12, 2018 8:05 AM