WCPS to close schools Wednesday instead of Thursday
By Sierra Henry
Published in News on September 11, 2018 2:11 PM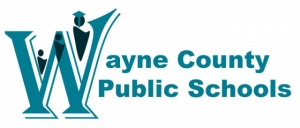 Wayne County Public Schools will be closed Wednesday through Friday to give families and staff time to prepare for Hurricane Florence.
"Meteorologists and emergency officials anticipate a very serious weather event for our area," Michael Dunsmore, WCPS superintendent, said in a statement released Tuesday. "By closing our schools the remainder of the week, we can give our families and staff precious time to make storm preparations and to evacuate if needed.
"The closures will also free up buildings in the event shelter personnel need to begin setting up shelters to support evacuees displaced by this storm."
All campuses not designated by the Wayne County Emergency Operations Center as an Emergency Shelter will remain closed to the public throughout the weekend. All athletic competitions are canceled for the remainder of the week, as well as all after school programs and sponsored events.
Designated WCPS staff members will evaluate campus conditions following the storm to decide if further action must be taken next week. As the storm progresses, WCPS will continue to work in communication with emergency management officials to monitor the situation.
Families, staff and community members are encouraged to take necessary precautions to protect themselves during and after the storm.
To get the latest storm updates and hurricane planning resources, families and staff members are urged to visit readync.org for more information. For the most current Wayne County Public School announcements visit www.waynecountyschools.org, or @WayneCountyPS on Facebook or Twitter.
Other Local News