Police: Man hurls pine cones, assaults woman after break up
By News-Argus Staff
Published in News on October 25, 2017 2:27 PM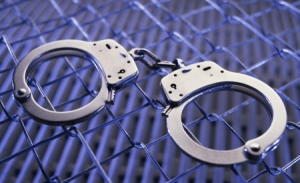 A Goldsboro police report said a man threw pine cones at his ex-girlfriend, broke into her home and assaulted her because he was upset she broke up with him.
There are now warrants out for his arrest.
A police report alleges that Rashawn Raymone Allen, 30, of 200 Wayneswood Drive, drove into his ex-girlfriend's yard Tuesday morning and began yelling at her for breaking up with him and throwing pine cones at her.
The victim went inside her house and locked the door.
Allen followed her, began arguing and using vulgar language.
He then allegedly kicked open the victim's door and began fighting with her, striking her on the left side of her face.
Allen then allegedly stole the victim's keys and left the area in a tan Suburban.
The victim was escorted to the Magistrate's Office, where she took out warrants on Allen.