Dog shot and killed on Corney Street
By News-Argus Staff
Published in News on October 25, 2017 11:47 AM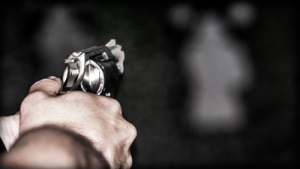 A dog was shot and killed early Wednesday morning in the 600 block of Corney Street.
Goldsboro police responded to a ShotSpotter alert, the city's automatic gunshot detection system, at about 4:19 a.m. of one shot being fired near 600 Corney St.
Another ShotSpotter alert came out for two more shots fired in the same area as officers were responding.
Officers arrived on scene and found the dog's 73-year-old owner standing in the street.
He told police he heard gunshots and then a dog crying. When he walked outside he found his two-year-old Rottweiler lying dead in the street.
The man told police his dog is normally inside his fenced-in yard, and he is unsure of how he got out.
The dog appeared to have been shot once in the chest.
Anyone with information about this crime, or any other crime in Wayne County is asked to call or text Crime Stoppers at 919-735-2255 or submit a tip at p3tips.com.
Callers will remain anonymous and if your information leads to a felony arrest, you will be given a cash reward for the information.