Person pistol whipped during armed robbery on James Street
By Ethan Smith
Published in News on June 12, 2017 9:06 AM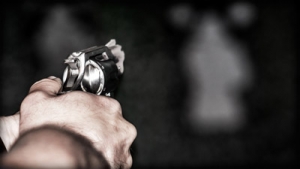 One person was pistol whipped during an armed robbery on North James Street early this morning, according to a police report.
The report said a man was asleep inside his bedroom at 703 N. James St. when someone forced his roommates back inside the home from the front porch at gunpoint around 1 a.m.
The robber struck one of the three victims in the face three times with a pistol.
Once inside, the suspect demanded money, robbing the people of their things and stealing one of the victim's vehicles, according to the report.
During the robbery, the suspect got away with $2,900 cash, a wallet and a black cell phone, according to the report.
The report said officers located the stolen car shortly after the incident, parked and unoccupied.
The car was returned to its owner.
The report described the suspect as a 5-foot-10-inch tall black man, who weighed about 180 pounds and was wearing a black hat and gray shirt.
Anyone with information about this crime, or any other crime in Wayne County area is asked to call or text Crime Stoppers at 919-735-2255 or submit a TIP at p3tips.com. Callers will remain anonymous and if your information leads to a felony arrest you will be given a cash reward for the information.