Multiple reports of gunfire in the city
By Ethan Smith
Published in News on June 9, 2017 1:47 PM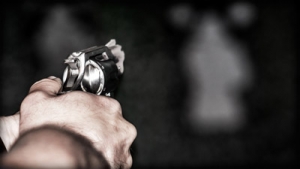 A woman's 2016 Toyota Camry was damaged by gunfire after someone shot at her car in the 200 block of Fussell Street Thursday at about 5:50 p.m., according to a police report.
The report said officers were dispatched to the area of North George Street and Fussell Street and discovered the woman's car had been hit by bullets once on scene.
According to the report, the woman did not know who was shooting at her car.
Her car sustained about $730 worth of damage, according to the report.
Goldsboro police responded to three other reports of shots fired overnight, according to police reports.
Officers responded to 111 N. Kornegay St. at about 11:20 p.m. after ShotSpotter alerted them to four rounds being fired in the area.
Then, at 2:20 a.m. today, police went to the 1100 block of Maple Street when ShotSpotter alerted them to 15 rounds being fired in the area.
Police then responded to another ShotSpotter alert five minutes later, at 2:25 a.m. today, to one round being fired in the area of 905/907 W. Oak St.
The reports did not say whether officers recovered any evidence from the scenes of the shots fired calls.
ShotSpotter is the city's automatic gunshot detection system that was installed around the municipality in July 2016.
No arrests have been made in these shootings.
Anyone with information about this crime, or any other crime in Wayne County area is asked to call or text Crime Stoppers at 919-735-2255 or submit a TIP at p3tips.com.
Callers will remain anonymous and if your information leads to a felony arrest you will be given a cash reward for the information.