Shots are fired into occupied car on East Ash Street
By Ethan Smith
Published in News on June 6, 2017 9:37 AM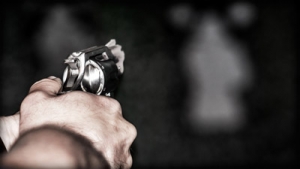 Someone shot into a man's car while he was sitting inside of it on East Ash Street Monday night, according to a police report.
The report said the man was sitting inside his car at 718 E. Ash St. around 9:13 p.m Monday when he saw a black man wearing a black shirt come from around the corner and begin shooting at him.
He escaped from his car through the passenger side and ran into the Skylight Mini-Mart, according to the report.
Officers responded to a ShotSpotter alert in the area and found that the victim's vehicle -- listed on the report as a 2016 Kia Optima -- was struck by the bullets, the report said.
Goldsboro police also responded to two other reports of shots fired Monday night, according to police reports.
Officers responded to the 500 block of Park Avenue at about 7:35 p.m. after a ShotSpotter alert reported shots fired in the area.
The report said a nearby resident told officers she heard the gunshots, and they sounded like they were coming from a car heading east on Park Avenue.
Police then responded to the 1500 block of East Holly Street at about 10:01 p.m. after ShotSpotter reported rounds being fired in the vicinity.
Officers were unable to find any damage caused by gunfire, and no injuries were reported, the report said.
ShotSpotter is the city's automatic gunshot detection system that was implemented in throughout the city in July 2016.
No arrests have been made in any of the shooting incidents reported to police through the ShotSpotter system Monday night.
Anyone with information about this crime, or any other crime in Wayne County is asked to call or text Crime Stoppers at 919-735-2255, or submit information at tipsubmit.com.
Callers can remain anonymous and information leading to a felony arrest will be eligible for a cash reward.
Other Local News