Opening and closing times change for four public schools
By Joey Pitchford
Published in News on June 6, 2017 9:55 AM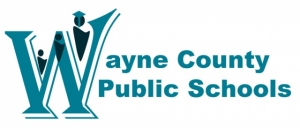 The opening and closing times of four schools will shift in the 2017-18 school year, after the Wayne County Board of Education voted for the changes at its meeting Monday evening.
Times for Carver Elementary, Eastern Wayne Elementary, Spring Creek Middle and Rosewood High will be altered. The two elementary schools will have their schedules pushed back 15 minutes, beginning at 8:30 a.m. and ending at 3:45 p.m. Spring Creek's day will move forward 15 minutes, with a start time of 7:30 a.m. and an end time of 2:45 p.m.
Rosewood High will keep it's 8:15 a.m. start time, but add 15 minutes of instructional time to the end of the day. This will result in the school getting out at 3:45.
The changes are meant to provide more space between the school schedules so that bus drivers have enough time to get from route to route, said Assistant Superintendent for Accountability/Information Technology David Lewis.
"For example, Carver Elementary already shares buses with Mount Olive Middle, and they already are second on that tier," Lewis said. "We just need a longer period of time between Mount Olive Middle and Carver Elementary in order for the bus routes to be able to be run in the interim."
The vote came after a lengthy discussion between board members and Lewis. District 1 representative Chris West said he was still worried about the elementary schools starting later.
"My concern, and I think somebody else on the board's concern was the elementary kids, and the time that they're left unattended," he said.
West asked Lewis if it would be possible to flip the schedules for the elementary and middle schools. This, he said, would preserve the bus routes while keeping younger children safer.
Lewis responded that doing so would be a much larger project than shifting a few start and end times, as it would likely necessitate switching schedules for other middle schools as well. This would amount to a complete overhaul of the school schedule system, Lewis said, which would take time and research.
The policy excludes changes to five northern Wayne County schools, which were on the original policy presented to the board in May.
Schedule changes to Northeast, Northwest and Fremont STARS Elementary Schools, as well as Norwayne Middle and Charles B. Aycock High were taken off the list until the system could measure the impact of a new commercial drivers license requirement for new hires in several positions.
The board proceeded with the other four changes, which Lewis said were seen as more minor.
Chairman Arnold Flowers and representatives Len Henderson, Patricia Burden, Richard Pridgen and Raymond Smith voted for the changes. West voted against them, while District 4 representative Jennifer Strickland abstained from the vote.
Strickland said she abstained because, while she is not necessarily against the changes, she didn't want to make a decision without having heard feedback from the people impacted.