Authorities arrest Pikeville man on drug charges
By News-Argus Staff
Published in News on June 3, 2017 11:34 AM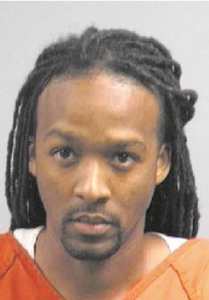 Deontario Montell Horne
The Wayne County Sheriff's Office arrested a Pikeville man Thursday after finding 158 grams of cocaine.
Deontario Montell Horne, 28, 155 Ivey Lane, Pikeville was charged with trafficking cocaine by possession after deputies recieved information concerning an alleged narcotic trafficker in the Pikeville area, according to a press release from the Wayne County Sheriff's Office.
After getting a search warrant, the Wayne County Drug Squad, ACE Team, K9 Team and Investigations Team conducted a search of the residence on Ivey Lane, according to the release.
The search resulted in the seizure of $12,075 in cash, multiple items used for the sale and distribution of cocaine and 158 grams of cocaine, the release said.
Horne was placed under a $150,000 bond.
Other Local News