Sheriff's Office escapes budget cuts, WCC and Animal Control do not
By Steve Herring
Published in News on June 2, 2017 9:04 AM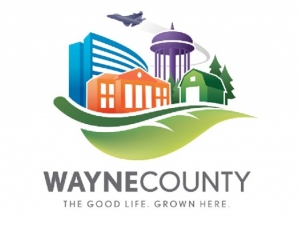 Wayne County Sheriff Larry Pierce's roughly $9 million 2017-18 budget proposal survived the budget ax intact Wednesday afternoon despite nearly a hour of questioning about vehicles, uniforms, dive suits, overtime and other items.
Wayne County Commissioner John Bell told his fellow commissioners that they needed to think less about money when it comes to the Sheriff''s Office and more about ensuring that it has the resources needed to protect the public.
Commissioner Wayne Aycock said he had to disagree somewhat with Bell and that the board could not give out a "blank check."
"We are just doing our job," Aycock said. "That is what the citizens of Wayne County asked us to do. These questions have got to be asked. You (Pierce) and your staff have done very well on that. We were in the cut mode, and you have explained a lot."
Bell said commissioners were all about savings, but that the job of law enforcement is to protect society whether Aycock liked it or not.
"You are putting words in my mouth," Aycock said. "I didn't say I didn't like it. I appreciate everything they do. I would not be in law enforcement. I respect everybody who carries a badge.
"We are just doing our jobs."
@newsargus After an hour of grillimg, commissioners tell Sheriff Larry Pierce, right, to look for areas to cut in his budget. pic.twitter.com/HMHnsKPZwt

— Steve Herring (@MyWriteStuff) May 31, 2017
Budgets for animal control and Wayne Community College did not fare as well.
A divided board spent nearly 30 minutes debating the need for a $6,500 livestock trailer for Animal Control included in the $157 million total budget proposal.
The board finally axed the trailer, but it took three votes.
Commissioners were unanimous in deleting a $29,550 truck that had been a part of the Animal Control budget.
Also cut were a $69,500 digital sign and a $36,700 woodchipper that had been requested in the Wayne Community College budget.
There was little discussion about those cuts.
Aycock voted against the WCC cuts.
Animal Control officials said the trailer was needed when the department responds to calls involving large animals such as horses, cattle or pigs. Calls involving such animals have increased in recent years, said Frank Sauls with Animal Control.
It sometimes takes hours to get a trailer to the scene meaning that personnel are tied up, he said.
It would have been good to have had a trailer following a recent wreck on U.S. 13 North in which a hog truck overturned and 30 hogs were loose, he said
"Shouldn't that be the responsibility of the hauler?" Commissioner Joe Gurley asked.
Sauls said he was told it would be three hours before the company could be there. He said he spent two hours trying to find a trailer to haul the hogs.
Gurley also asked if that should not also be the responsibility of the Department of Transportation.
"It should, but animal control is there," Sauls said. "When an animal is involved we try to help in anyway that we can."
Commissioner Joe Daughtery asked if the county is billing the shipper for such services.
No, Sauls said.
"Should we not?" Daughtery said. "I thought we had an ordinance."
The county does have a cleanup ordinance where hazardous waste is involved, but not for cleaning up accidents where animals are involved, County Manager George Wood said.
"It is pretty hazardous having a bunch of hogs running around," Daughtery said. "If we need an ordinance fine, but it is not right for taxpayers having to provide equipment and manpower to clean up their messes."
Gurley made a motion to delete the trailer and instead have the county facilities department fortify an old trailer already owned by the county that could be used to haul livestock.
That, he said, should get the county through the next year.
If the county begins billing for the service, it could then revisit the purchase of a livestock trailer, Gurley said.
But before a vote could be taken, Commissioner Ray Mayo offered an amendment to proceed with the purchase. The county, he said, lags behind other when it comes to taking care of abused animals.
Also, the county cannot rely on billing accident cleanups in which animals are involved because there are so few per year, he said.
The other calls are residential and paid through property taxes, he said.
Mayo, Bell and Commissioner Ed Cromartie voted for the amendment. Aycock, Gurley, Daughtery and Chairman Bill Pate voted no.
Aycock, Gurley, Daughtery and Pate voted in favor of the original motion while Mayo, Bell and Cromartie voted no.
After the vote to delete the truck, Mayo tried again to keep the trailer in the budget.
His motion to purchase the trailer failed by the same 4-3 margin as the first vote.
"Boy, we stripped them real good, didn't we?" Mayo said.
The board has scheduled a public hearing on the budget for Tuesday, June 6, in their meeting room on the fourth floor of the Wayne County Courthouse Annex.
A copy of the budget proposal is available for public inspection in the county manger's office on the fourth floor of the annex.
A digital copy is available online at www.waynegov.com/ArchiveCenter/ViewFile/Item/110.
Other Local News