School system looks at grade suppression changes
By Joey Pitchford
Published in News on June 2, 2017 2:06 PM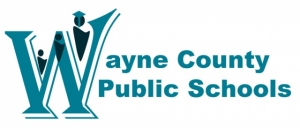 Wayne County Public Schools is in the process of updating its class retake policy, which will result in higher grades being retroactively added to some senior transcripts.
The update introduces the practice of "grade suppression," through which a student can retake a failed class and completely override their previous grade.
Previously, a student's final grade in a retaken class would be the average of their original failing grade and their grade in the retake.
Now, that original grade disappears completely from the student's transcript and does not factor in to their GPA.
The change comes after school board officials realized this year that the existing policy does not line up state requirements.
In 2014, the North Carolina Board of Education updated its class retake policy to include language about grade suppression. WCPS officials did not realize the difference in policies until this year.
Assistant Superintendent Tamara Ishee said she was not sure why the state policy update was missed, as she was not working for WCPS at the time.
She said she and David Lewis, another assistant superintendent, went back through the records to try and find a notification from the state. They did not find one.
"I really don't know why that was missed, but as soon as we found it we've been working on it."
The effects of the update will be seen on current high school graduate's transcripts. Any students who failed a class and then passed a retake will see small increases to their overall GPA as the failing grades are eliminated. For those applying to college, final transcripts will be sent out with a letter from the school system explaining the changes in GPA.
This also applies to those who applied early and have already been accepted into college.
Had the updates been made on time, the effects would have started with the 2015-16 school year. However, Ishee said, it is unlikely that the delay caused significant problems.
"I can't imagine that a child lost any award or class placement because of this," she said. "You're talking about small adjustments, two or three semesters."
Other Local News