Event to raise money for statue of musician Thelonious Monk
By Becky Barclay
Published in News on May 20, 2017 10:09 PM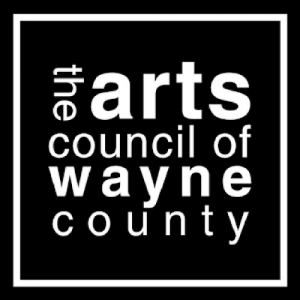 There will be an event held Saturday, May 27 at the Arts Council of Wayne County to help raise funds to erect a statue of the late Thelonious Monk. It will take place from 8 to 10 p.m.
In concert will be The Eddie Anderson Project, featuring Michael B. Monk Sr. on sax, Mike Mike on drums and Bobby Monk Sr. on vocals and as emcee.
Thelonius Monk was a Rocky Mount native, born in 1917 and died in 1982. He was an American jazz pianist and composer, and was the second most recorded jazz composer after Duke Ellington.
Monk's cousin, Bobby Monk, lives in upper Marlboro, Md., but grew up in Goldsboro, where his father, Raymond, played gospel piano. He decided to erect a life size Thelonious Monk statue in Rocky Mount. And he wants to raise money for a Thelonious Monk cultural center. It will be learning spot for people, especially the younger generation, to learn about jazz and black classical music, Bobby Monk said.
The sculpture will be done by Edward Dwight Jr., who is a former test pilot and the first black to be trained as an astronaut and who is known for sculpting more than 100 public art sculptures. Some of his more well known ones are the African American History Monument in South Carolina, the Alex Haley and Kunta Kinte Memorial in Maryland, Hank Aaron in Georgia, Frederick Douglass in Washington, D.C., Rosa Parks in Michigan, Underground Railroad Memorial in Michigan and several Dr. Martin Luther King Jr. sculptures in various cities.
The Thelonious Monk sculpture will show the jazz composer sitting at the piano.
Money is being raised by the Monk U.S. Memorial Foundation.
"I hope to establish a branch of the T.S. Monk Cultural Center in Goldsboro in the near future," Bobby Monk said. "The talented young people in the city of Goldsboro need a place to come and learn this great music of jazz."
The event at the Arts Council May 27 is a pre-100th birthday celebration fundraiser. Tickets are $20 each. Proceeds will help build a bronze statue of Thelonious Monk that will be housed at the Rocky Mount Train Station and the cultural center.
For more information, call the Arts Council of Wayne County at 919-736-3300.
Oct. 10, there will be a 100th birthday celebration/fundraiser in honor of Thelonious Monk in Rocky Mount.
Other Local News