Police investigate shooting death in the city
By Ethan Smith
Published in News on May 14, 2017 11:28 AM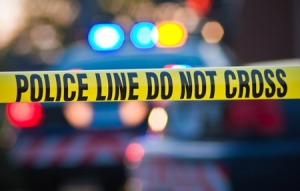 Police are investigating a murder that happened at about 12:15 a.m. today, according to a press release.
The release said officers were in the area of Elm and Creech streets when they heard shots being fired.
While trying to find where the shots came from, the officers were dispatched to a shots fired call at 1003 Norman St., according to the release.
Officers arrived and found Brandon Rashead Jones, 23, in his car in the yard of 1005 Norman St., suffering from an apparent gunshot wound, the release said.
Jones succumbed to his injuries before EMS arrived, and was pronounced dead at the scene, according to the release.
Anyone with information about this crime, or any other crime in Wayne County is asked to call or text Crime Stoppers at 919-735-2255, or submit information at tipsubmit.com.
Callers can remain anonymous and information leading to a felony arrest will be eligible for a cash reward.