DWI checkpoint results in 125 charges
By Ethan Smith
Published in News on May 11, 2017 6:17 AM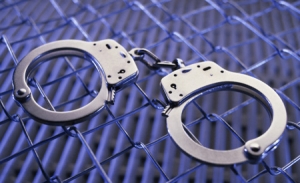 Several law enforcement agencies conducted a DWI checkpoint Saturday night in front of E-Z Bait & Tackle On U.S. 117.
Sgt. Jayson Hill with the Wayne County Sheriff's Office DWI Task Force said the checkpoint netted 125 charges.
Of those, he said six were DWI charges -- five were for alcohol impairment, and one was for drug impairment.
There was also one felony drug arrest, according to Hill.
Hill said both lanes were blocked off for the checkpoint, which lasted from 11 p.m. Saturday until 3 a.m. Sunday.
A total of 29 officers participated, Hill said, with members of the Wayne County Sheriff's Office, Goldsboro Police Department, Fremont Police Department and Pikeville Police Department operating the checkpoint.
Hill said the state's BATmobile unit was at the checkpoint with a magistrate and officers so everything from processing criminal charges to taking offenders to the jail could be handled on site.
The BAT in BATmobile stands for Breath Alcohol Testing. Inside the unit, there are six breath alcohol testing units where authorities check alcohol levels of suspected impaired drivers.
There is also a drug recognition expert room inside the unit where anyone expected to be under the influence of anything other then alcohol can be tested for what might be in their system.
In addition to the DWI charges, Hill said authorities caught four people that were wanted by law enforcement and had warrants out for their arrest.
Officers also seized a gun from someone that came through the checkpoint.
Hill said there were also 10 misdemeanor drug charges issued against drivers passing through.