Man found dead inside wrecked car after report of shooting
By Ethan Smith
Published in News on May 7, 2017 11:19 AM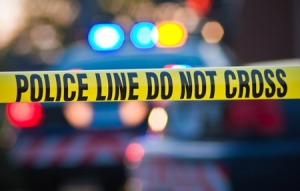 Police found a dead man inside a wrecked car this morning when they responded to a report of a crash after responding to shots being fired only moments before, according to a press release.
Shiheem Raiford, 23, was found dead inside a car at Wayne Memorial
Drive and First Church Road at about 12:11 a.m. today.
Police are unsure if he died from the wreck or from gunshot wounds, according to the release.
The release said two other men, Timothy Moses and Malik Foye, both of Goldsboro, were found outside of the car at the scene of the wreck.
Authorities discovered Moses had been shot in the knee, the release said, and Foye suffered minor abrasions from the wreck.
Both Moses and Foye were treated at Wayne Memorial Hospital and released after being taken there in an ambulance, according to the release.
The release said officers responded to shots being fired at Atlantic Avenue and North Herman Street moments before getting the call of a traffic accident at Wayne Memorial Drive and First Church Road.
The two locations are slightly more than half a mile apart.
The investigation is ongoing.
Maj. Anthony Carmon, head of the Goldsboro Police Department's Investigative Services Bureau, did not return a phone call this morning requesting more information about the incident.
Anyone with information about this crime, or any other crime in Wayne County is asked to call or text Crime Stoppers at 919-735-2255, or submit information at tipsubmit.com.
Callers can remain anonymous and information leading to a felony arrest will be eligible for a cash reward.
Other Local News